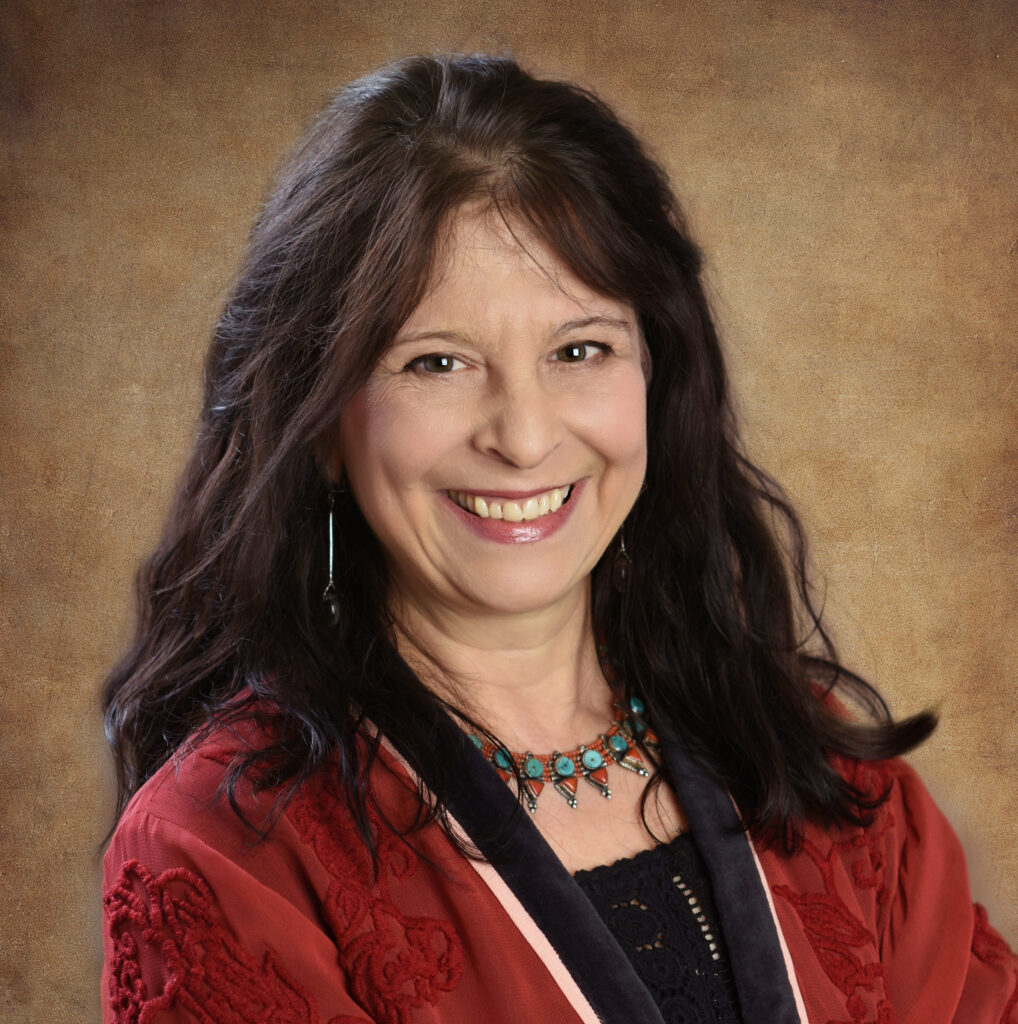 Welcome!
Dear friends,
At the end of 2019, after 35 years of writing books, leading circles, training circle leaders, and running the Institute for Circlework, I decided it was time to retire. It turned out to be perfect timing—within a few months, all group activities would be canceled.
Yet while the Coronavirus has brought a temporary halt to circle gatherings, the circle remains a powerful medicine that will serve us well in the near future. It's clear that we will need spaces where healing can happen, and for healers of all kinds, the circle is as essential a tool as a hammer to a carpenter. I have no doubt, therefore, that once we feel safe to gather in person again, circles will spring up everywhere, like mushrooms after the rain.
This is especially true of women's circles. Once a woman has tasted the sweetness of being part of a good circle, as so many now have, she will want that source of support in her life. And no, a zoom circle will not do. Millions of years of evolution have conditioned us to want the hugging and touching, the sharing of food, laughter and tears, the whole miracle of being present together in the flesh that is so essential to our wellness.
It makes me happy to know that I have helped prepare for what lies ahead by empowering so many amazing women leaders. Some have become beautiful circle facilitators. Others are doing the equally important work of infusing their entire lives with the knowledge that they, like the circle, are eternally whole, united, and divine.
While I am currently not doing any public events, I continue to work one on one with a very limited number of individuals as they move towards awakening and freedom. If you think you could benefit from my support, please contact me.
Also, check out my books and sign up here if you are interested in receiving my (infrequent) mailings.
With gratitude,

Private Sessions
I continue to work one on one with a few individuals who are committed to the journey of healing and awakening. Generally, we meet via phone or Zoom. However, for those lucky enough to live in the Ithaca area, physical meetings at my spacious home are also an option.
Some of my clients are leaders who facilitate circle gatherings (or would like to) and want mentoring and support as they step into what can sometimes feel be an overwhelming and challenging role.
Others come in search of a safe and sacred space where they can explore any issues they are currently facing while being compassionately witnessed and supported. In their eyes, our time together is simply an essential element of their self-care routine.
If you too are longing for a sanctuary where you can tap into your deepest truth, gain clarity, and receive the support you need, let's talk!
CONTACT JALAJA for more information and scheduling.
Circlework
Today, we are more isolated than ever before. The real problem, however, is not physical isolation but the sense of not feeling truly safe with our fellow humans or deeply bonded to them.
Where can we connect in ways that feel both safe and profoundly sacred? In Jalaja's circles, thousands of women have discovered that such a place exists, and that by learning to create it, they too can contribute to our collective healing.
Much of our world is busy, noisy and speedy. In contrast, Circlework is a slow, spacious process. Dedicated to our collective healing and transformation, it supports the powerful wave of new awareness that is transforming human consciousness today.
Jalaja describes Circlework as "the art of co-creating a field of love so powerful that in it, healing and awakening occur naturally." The process unites us in ways that feel nourishing, meaningful and healing, and leaves us knowing, in an embodied way, that we belong a single human family and a single planetary community.
Large parts of the process are non-verbal, involving movement, touch, sound, silence and immersion in nature. Circlework is a profoundly sacred experience that connects us with our hearts and with what has meaning, purpose and passion for us while addressing our hunger for deeper, more authentic experiences of connection with ourselves, others, and the cosmos.
While Circlework is a tool for everyone, Jalaja's personal passion lies in empowering women and invoking the sacred feminine. In her circles, thousands of women from around the world have rediscovered their sisterhood and their true power. A particular focus of her work has been the Middle East, where her circles serve as healing sanctuaries for Jewish and Palestinian women.
Jalaja has also trained hundreds of women from around the world to facilitate their own circles. Today, she no longer leads the annual trainings that long attracted women from India and Afghanistan, Kenya and Australia, Europe and Latin America. However, you can still access the tools and practices that make Circlework such a uniquely healing experience by through her books The Magic of Circlework and The Circlework Training Manual. Jalaja is also available to work one on one with a small number of people.
About
Jalaja was born in 1953 to Jewish parents, including a German father who fled Nazi Germany in 1938 but later returned with Jalaja's British mother. She grew up in mainly in Austria and Germany, where she attended the University of Freiburg in Germany and earned a PhD in English and German literature.
In 1981, after a two-year stint teaching German at a British university, Jalaja left academic life behind and headed to India to immerse herself in the study of classical Indian temple dance and Hinduism.
From India, her path led to the United States. Until 2000, she lived and worked in the San Francisco Bay area, supporting people on their journey to wholeness and freedom. In 1985, Jalaja started teaching a combination of movement and dance, spiritual practice, group process and healing called Circlework. While Jalaja celebrates the circle as a tool for everyone, her work has focused on empowering women and helping them co-create spaces where the presence of the sacred feminine can be felt.
In 2000, Jalaja moved to Ithaca, NY, where she founded the Institute for Circlework, a non-profit organization that enabled her to work regularly in the Middle East with Jewish and Palestinian women. The Institute for Circlework also provided the financial support that allowed women from all corners of the planet, including India and Afghanistan, Kenya, Australia, and Europe, to attend the Circlework Leadership Training.
Jalaja is the author of many books on subjects ranging from women's sexuality and spirituality to exploring the roots of warfare—and, of course the art of Circlework.
"Jalaja Bonheim is the voice of the essential feminine wisdom without which we cannot heal ourselves and our planet."
— Marci Shimoff, #1 NY Times bestselling author of Love for No Reason & Happy for No Reason